One Eight Distilling - Untitled Whiskey Batch Releases
52.5% alc. by vol
Our first release, Untitled Whiskey No. 1 is an eight year-old high-rye bourbon blended and finished for three months in a 30 year-old sherry cask here in Washington, D.C. Combining rich notes of maple, brown sugar, and the signature spicy rye finish of this New World bourbon with the distinctive qualities of an Old World Oloroso sherry, lending subtle layers of dried fruit, black cherry and walnut—a treasure to sip and savor!
46% alc. by vol
Our second release, Untitled Whiskey No. 2 is a Tennessee sour mash straight whiskey blended and finished in an Oloroso sherry cask here in Washington, D.C. This unusual whiskey combines the sweet tobacco, dark maple syrup, and smoky charcoal notes of a classic Tennessee whiskey with a gentle layer of dried apricots, walnuts, and Spanish oak from its time in the sherry cask. Salud!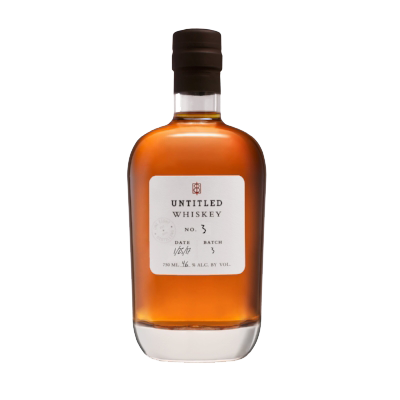 46% alc. by vol
Untitled Whiskey No. 3 and 4 are a unique local collaboration. We loaned freshly emptied bourbon barrels to Vigilante Coffee roasters. For our second batch of No. 3, we refilled barrels that held roasted coffee beans with our sourced six year-old wheated bourbon, creating a smoky whiskey with notes of bittersweet chocolate and roasted coffee; the after-dinner drink has been redefined!
This post was edited by admin at February 18, 2020 2:37 PM PST